GGE's Founder Selected for French American...
The French American Foundation's Young Leaders Program selects up-and-coming leaders in government, business, media, military, culture and the non-profit sector and provides them with the opportunity to spend five days together discussing policy and social issues. These open discussions have been very successful in facilitating the development of a new network of transatlantic leaders. Some...
4 tags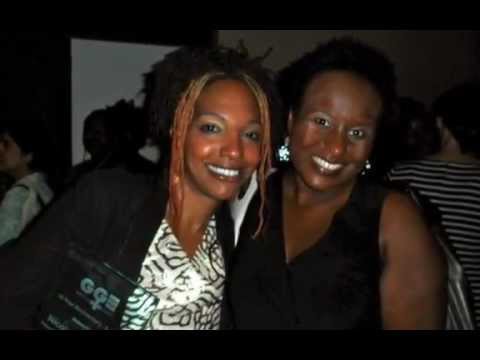 4 tags
Meet Our Gender Justice Warriors!
For our 10th anniversary, we aim to not only celebrate our collective successes but honor those who have played an instrumental role in our development over the last decade. This incredible collection of women are our "Gender Justice Warriors"…without their dedication and commitment the last 10 years would not have been possible! Join us on June 14 at the Brooklyn Historical...
7 tags
Sisters In Strength Success Stories
One of GGE's major programs for high school girls is called "Sisters in Strength" (SIS). This is what our high school youth organizers had to say about the program in post-program surveys: ·       "I am more outspoken.  This will help me be more assertive in high school, college and work."  ·       "I have confidence.  I now speak with assurance and make better decisions.  I...
2 tags
Study: The Objectification of Women Is a Real,... →
7 tags
9 tags
Girls for Gender Equity Honors Anita Hill &...
GIRLS FOR GENDER EQUITY (GGE) HONORS ANITA HILL AND CELEBRATES 10 YEARS OF SERVICE FOR IMMEDIATE RELEASE—(May 2, 2012) Girls for Gender Equity (GGE), a Brooklyn, New York-based youth development organization promoting the physical, psychological, social and economic well-being of girls and women, is celebrating their 10th anniversary with a cocktail reception honoring Anita Hill on June 14, 2012...
5 tags
Make a Difference in the World: Support Girls for...
Join Girls for Gender Equity (GGE) for a special evening to celebrate a decade of girls' leadership! This month is Sexual Assault Awareness Month (SAAM) in the United States. The purpose of the SAAM campaign is to increase awareness about sexual violence and to educate the public on how to prevent it. Sexual assault is a critical issue that affects a high percentage of women and girls on a daily...
3 tags
SPARKit: Wanna Be Startin' Something?
Girls for Gender Equity (GGE) works with youth organizers to STOP sexual harassment and gender-based violence in schools and on the streets. Students in New York City and beyond experience sexual harassment from students and school staff in the form of: Pressure for sex Groping in the hallways Stalking to and from school Bullying about their sexual or gender identities Sexually explicit...
VIDEO Invitation: Mon, Nov 7th 5PM General Assembly on NYC Public Education http://t.co/A3UiyxK4
Feminism 101 or Why Women's Studies Can't Wait: A Workshop for Girls http://t.co/LYn3qvQ7 /via @wordpressdotcom
Act Now to Save Sex Ed in #NYC Public Schools! http://t.co/8H9Kzhms
Only 1/3 of #NYC high schools receive a grade of A. http://t.co/hUEW2553
Are concerns about #NYC schools sex education warranted? http://t.co/BQJdJPii
Thank you @blackgirlproj #BGPSS11 & @riseconference for asking us to present this weekend!
Event: Developing and Sustaining Leadership: Women of Color in Public Policy (Nov 1) #NYC #WOC http://t.co/m5FvTjX8
Occupy Wall Street Inspires Occupy the Department of Education http://t.co/V2qFhrHO
UFT Launches Bullying Telephone Hotline: (212) 709-3222 http://t.co/2fgXmu1M
Two bills up in Congress: Safe Schools Improvement Act & Student Non-Discrimination Act http://t.co/xqh0Vukt
Our Bodies, Ourselves 40th anniversary is this month http://t.co/ns8TTAKF
Making Our Communities Safer: How You Can Help Prevent Public Sexual Assault & Harassment #NYC http://t.co/xTgEJpj6
Video of Joanne N. Smith speaking at Sex, Power and Speaking Truth: #AnitaHill 20 Years Later is now on C-SPAN http://t.co/vZfLjSqW
How does Title IX help girls reach their potential? http://t.co/hJxETyO8
20 years since her testimony, Anita Hill reflects on gender equality in a new book. http://t.co/ZxnqJ99F
Advocates ask #NYC schools to teach key moments in #LGBT history http://t.co/irsaidBY
Challenging Street Harassment: Community Sit Down & Strategy Cypher http://t.co/odZjAn86
Tell the Senate to Outlaw Discrimination of LGBT Students! http://t.co/DoeYtsA2
New cyberbullying law forces CT schools to intervene http://t.co/UzgwQHPY
Dignity in Schools Campaign-New York calls for positive, school-wide approaches to discipline http://t.co/kP1o3XbB
"Kicking Queen" Brianna Amat's success in football shows progress for girls in sports http://t.co/0lzGLPei
We are hiring a Director of Programs! Please share! #fem2 #woc #lgbt #nyc #p2 http://t.co/HpVmCtOW
Think you know who is sexually harassed? http://t.co/ArDORcjV
We are hiring a Director of Programs! #fem2 #woc #lgbt #nyc #p2 http://t.co/OqIOzhJZ
Nobel Peace Prize awarded to 3 global women's rights leaders http://t.co/zBY4w347
#HeyShorty review in Sex Roles journal http://t.co/6yTnImb
Connect with teachers & parents concerned about public education on Sept 16th in Brooklyn. http://t.co/cjgkNec
Youth Activists-Youth Allies is accepting applications for internship positions for teens (15-19). http://t.co/zcZqYai
MEV is hiring for a Communications & External Affairs Manager | Move to End Violence: http://t.co/ASR6S4x via @AddThis
Students, Teachers & Parents: Are you excited about the start of a new school year?
RT @SPARKsummit: How can we encourage #girls to use #socialmedia not only responsibly, but also in an #empowering way? #SPARKchange
Joanne Smith joins Kimberlé Crenshaw, Melissa Harris-Perry & Gloria Steinem at Sex, Power and Speaking Truth:… http://t.co/bfYTqMB
What Sistas Want, What Sistas Believe: Black Feminist Twelve Point Plan http://t.co/3CNQH62
NY Mets announced its launch of an anti-bullying PSA campaign to educate children about all forms of bullying. #lgbt http://t.co/imlRvzL
GGE is hiring a Director of Programs and Office Manager to support our growing agency! Please post far and wide. http://t.co/FA189WN
NYC schools make up most of the city's evacuation sites. #Irene http://t.co/HjBAVdg
What are your back to school survival tips? http://t.co/BH6SW3c
Back from Free Minds, Free People in Rhode Island. Free Minds, Free People is not your average conference and… http://fb.me/12LIZsCd7
What will you take away from #FMFP2011?